OrganicEra was established in 2006 by Nur Begen in Istanbul and worked mainly as a sourcing agency to serve its customers who would like to source organic certified textile items from Turkey. After this 2 years of experience in following production processes, in 2008 OrganicEra launched the first organic certified home textile collection and toys in Turkey.
OrganicEra has increased its product range and currently it is the amain organic textiles brand in Turkey which offers the largest product variety to its customers.
The product range includes :
-new born items
-baby clothing unto 2 years
-plush and velvet organic toys
-towels for babies, children and adults
-bathrobes
-bed linen
-maternity pillows
-slings
All of the OrganicEra products are GOTS certified organic.
A Short Video on OrganicEra
Why don't you do yourself and the mother earth a favor by using organic items ?
Because,
we are killing our soil by supporting conventional agriculture,
we are contaminating the soil with one cup of ( approximately 100 gr) insecticides to grow the cotton that is needed to make one basic t-shirt, the toxic chemicals sprayed into the air is absorbed by the soil and the groundwaters,
we are destroying the natural life, the agricultural workers are prone to pesticide poisoning, vomiting, memory loss, lack of coordination and lung cancer,
the carbofuran used during the spraying causes the death of approximately 2 million birds annually (EPA),
these chemicals are affecting our health even if we ignore them, being exposed to pesticides might cause birth defects, reproductive disorders and weakened immune system, we do not consider in what way the products we buy are produced, and we ignore the damages to the environment caused during the production, However, our families' and our own health, the productivity of the mother earth is in our hands..
You can make a big difference with a small change...
My passion to the generosity of Mother Earth, commitment to my work and customers created OrganicEra. I hope that you enjoy using our high quality 100 % organic certified products –which are produced without any toxic materials harming the environment nor the farmers- as much as I enjoyed using them.
N. Nur Beğen Ertuna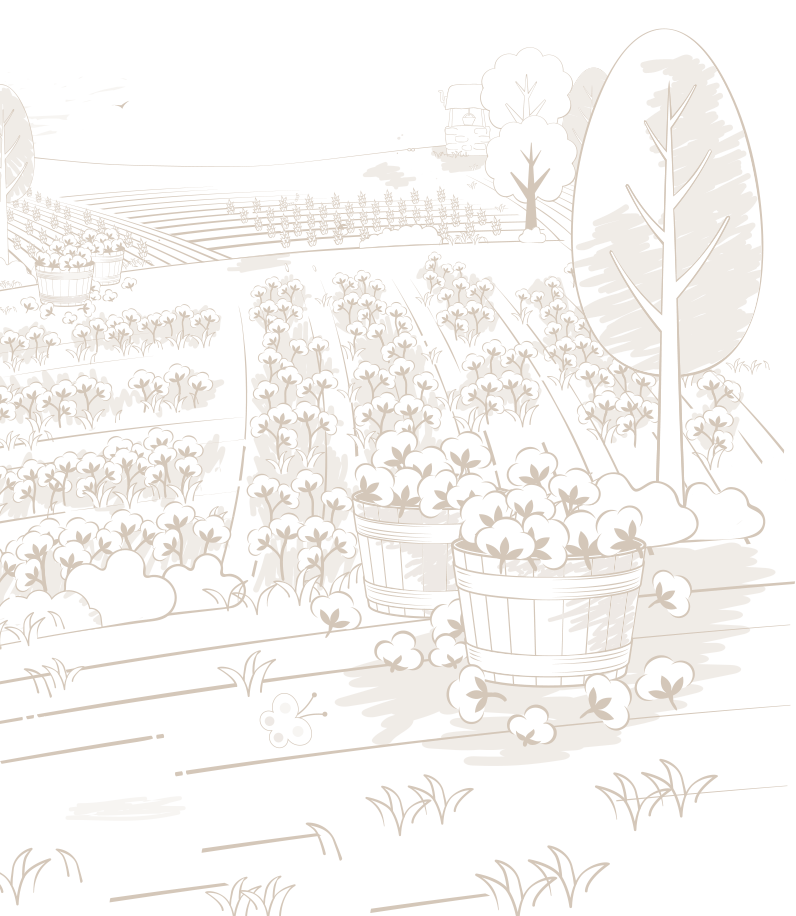 GOTS ( Global Organic Textile Standard) was developed through collaboration by leading standard setters with the aim of defining requirements that are-recognized- world-wide and that ensure the organic status of textiles from harvesting of the raw materials through environmentally and socially responsible manufacturing all the way to labeling in order to provide credible assurance to the consumer. Since its introduction in 2006 the Global Organic Textile Standard has already demonstrated its practical feasibility. Supported by the growth in consumption of organic fibres and by the remarkable demand for unified processing criteria from the industry and retail sector, it has gained universal recognition, enabling processors and manufacturers to supply their organic textiles with one certification accepted in all major markets. With the introduction of the logo and labelling system the GOTS is already visible not only on the shelves of natural textile shops but large-scale retailers and brand dealers as well. This is a milestone in consumer recognition and a strong acknowledgement of our reliable quality assurance concept.
GOTS standards not only represent the cotton production processes but also applies social criteria to both textile processing and farming to promote humane, safe and hygienic working conditions at all the stages of processing and production. There is no forced labor and workers are not required to lodge so-called "identity deposits" with their employer.
Workers are free to leave their job at any time and have the right to join or form trade unions. Child labor is absolutely forbidden, and strictly enforced. Wages and benefits paid for a standard working week meet national labour standards or industry benchmark standards, whichever is higher. Working hours comply with national laws and benchmark industry standards whichever affords greater protection.
The OrganicEra items are certified as organic by ETKO according to the GOTS standards.
You can download the GOTS standards from the below link :
Global Organic Textile Standard (GOTS) Global Standart
Wholesale and Private Label
OrganicEra offers organic cotton products wholesale and private label. OrganicEra is a full service-sourcing agency which supplies private labelled products manufactured in Turkey from GOTS certified suppliers. That means we can put your company logo and labels on the items and customize your orders according to your specifications. OrganicEra follows up all the processes from the receipt of the order until the final inspections. Our product range consists of towels, bed linen, baby and children's clothing, all kinds of clothing made of knitted fabric, t-shirts, sweatshirts, shorts, socks, sleepwear and toys.
Wholesale items are in stock and ready to ship.
– All the items have OrganicEra logo on the interior neckline.
– The minimum order quantity is 3000 Euros for export. For smaller orders, the customs charges (150 Euro ) is added to the invoice .
– We will be happy to assist you in finding the best quotation for the delivery of your goods.
Do you want to have your own private label organic collection manufactured in Turkey ?
Private labeling enables our customers to create their own branded products; A variety of services are offered through Private Labeling such as: screen-printing, embroidery, custom designs and sizing. We have scalable operations to accommodate the demands of small and large orders. We shall monitor the status of your product on a daily basis from the first stages of development until the produced garments are delivered and address any questions or concerns related to your order. Production will take a minimum of 8 to 10 weeks to complete.
Dying
Our dying processes are eco-friendly, using low-impact AZO and heavy metal free dyes.
Printing and/or Embroidery
We use water based printing, which is sustainable and approved under the GOTS certification. We offer screen- printing, rotary printing and embroidery. Pricing is based on the artwork, quantity and colors.
Packaging
All garments are packaged and protected in PVC free poly bags.
Payment
30% of the purchase is due when an order is a placed. Once the initial payment has been cleared, production will begin. The remaining balance including shipping is due prior to dispatch. All major credit cards are accepted.
Delivery
We work with freight forwarders and clearing agents to provide our customers with either air or ocean freight shipping options. Standard ocean freight requires 35 to 45 days.
Compliance and Certification
All of our organic cotton apparel is produced according the to Global Organic Textiles Standard (GOTS), the most comprehensive international standard for the handling and manufacture of Organic textiles. The GOTS certification process uses an independent third party certifying agency to ensure the "organic status of textiles, from harvesting of the raw materials, through environmentally and socially responsible manufacturing up to labeling in order to provide a credible assurance to the end consumer." Our certification to this standard ensures that custom and private label finished goods may carry the GOTS seal.
We only work with factories who share our commitment to manufacturing quality products and providing a safe and healthy working environment for all employees. We make sure each factory meets all legal, wage, child labor, overtime, health, safety and environmental standards required by the country of manufacture. OrganicEra is very proud to be part of the effort toward global sustainability and for production using the fairest, safest, most humane labor standards available
Please contact nur@organicera.com for pricing details.